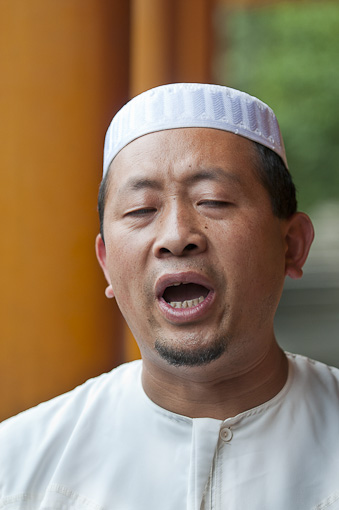 Dong Guan Grand Mosque, Xining, Qinghai Province, China:
Thousands of men were streaming from the mosque onto busy Dongguan Street after Friday afternoon prayers, greeting friends with warm handshakes and stopping to chat. Most had beards and wore embroidered white caps, and ranged from young teen boys through middle age and beyond.
58 second audio clip of the Muslim call to prayer recorded today:
I was visiting the Dong Guan Grand Mosque in Xining, capital of Qinghai Province where several hundred thousand Chinese pilgrims worship during Ramadan. Qinghai has a large Muslim population as historically Central Asian influences have infused this northwestern corner of China since the ninth century.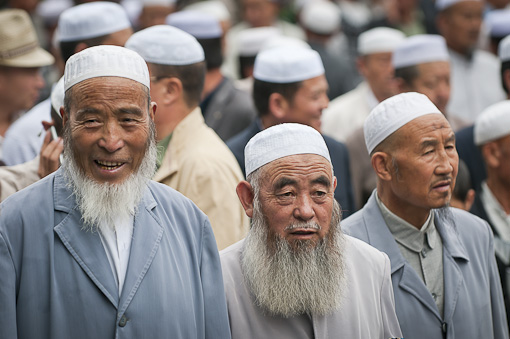 Visitors are encouraged to enter the mosque's surrounding grounds, and Chinese tourists in small groups were being shown around by men who were explaining the tenets of Islam. They spoke at great length with strong voices and obvious conviction, answering the occasional question. I speak no Chinese, but the word Mohammed came through loud and clear, as did their calls to prayer.
More
Miami Multimedia Photography
may be viewed here.